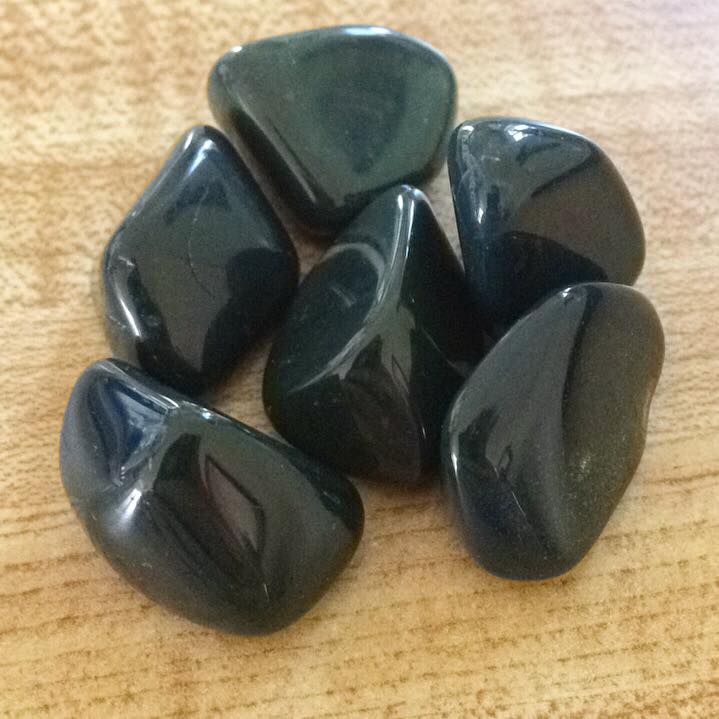 Birthstone: March
Zodiac: Pisces, Libra, Aries
Numerical Vibration: 4, 6
I always wonder why gemstones come into my life. When I began my reiki journey I was drawn to incorporate my passion and knowledge of stones into my work. A few years ago my teacher and I were having a conversation about what gemstones she wanted in a mala that I was going to create for her. She was vague in her response. Pausing she gave me a test. What did I see that she needed? What would serve her the best? I've worked with gemstones for most of my life, starting with collecting polished nuggets as a child. But this challenge from my teacher seemed scary. I did not want to mess up! What did it mean to see what was "calling" to me in a gemstone?
Looking back at this challenge I just laugh at what I was stressed out about understanding. Was my teacher setting me up for my path as an energy worker? I'll simply say, "YES!" Since this question has been presented to me, it has been repeated many times from people searching for support in their lives. One of my clientele niches is that of runners. This is where bloodstone enters this blog. While assisting runners with conditioning through reiki and yoga the question of best gemstone for endurance has come up multiple times. Through my research, bloodstone is by far my favorite. And here's why…
Bloodstone is a beautiful dark green and red stone that connects to both the Root and Heart Chakras. As a runner I appreciate the connection to the Earth with each step. Breathing the air, and being a part of something larger than me will never lose its charm. Then there is the connection to the heart, or the blood flow of the body while running. Go ahead. Get that heart rate up. Feel the beating of this amazing piece of you. When you are running out of gas, I invite you to shift that mindset to this constant beat. You've got this! Take that deep breath to reset and feel your tank get that mental fuel it needs.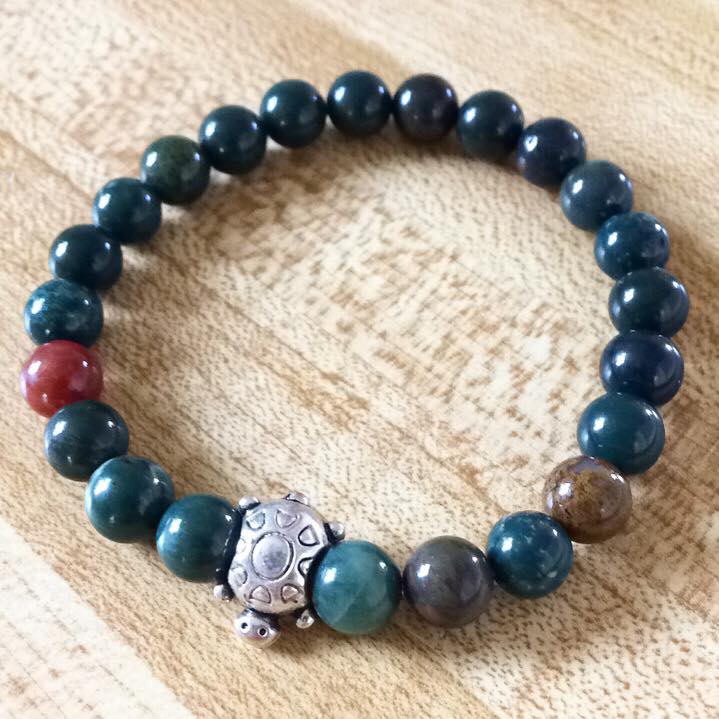 So how do I bring the power of bloodstone into my run? I have created easy to wear power bracelets in the past, and wear it for all my long runs and races. I also recommend tucking a polished nugget into the little key pouch most running pants have along the waistline. If you are out during mosquito time, bloodstone is said to repel these nasty pests too.
Now that I've been working with reiki in combination of gemstone applications for my clients I get called to use specific gemstones for support often during our session. I also look at what connection that particular stone has with me. For instance, bloodstone is a stone that connects to my birth month and zodiac sign.
If bloodstone doesn't call to you, and you are still looking for a gemstone for endurance support you can also try carnelian and moss agate.
Coincidently all these stones are great with my work with fertility and pre/postnatal care. But that's for another blog.