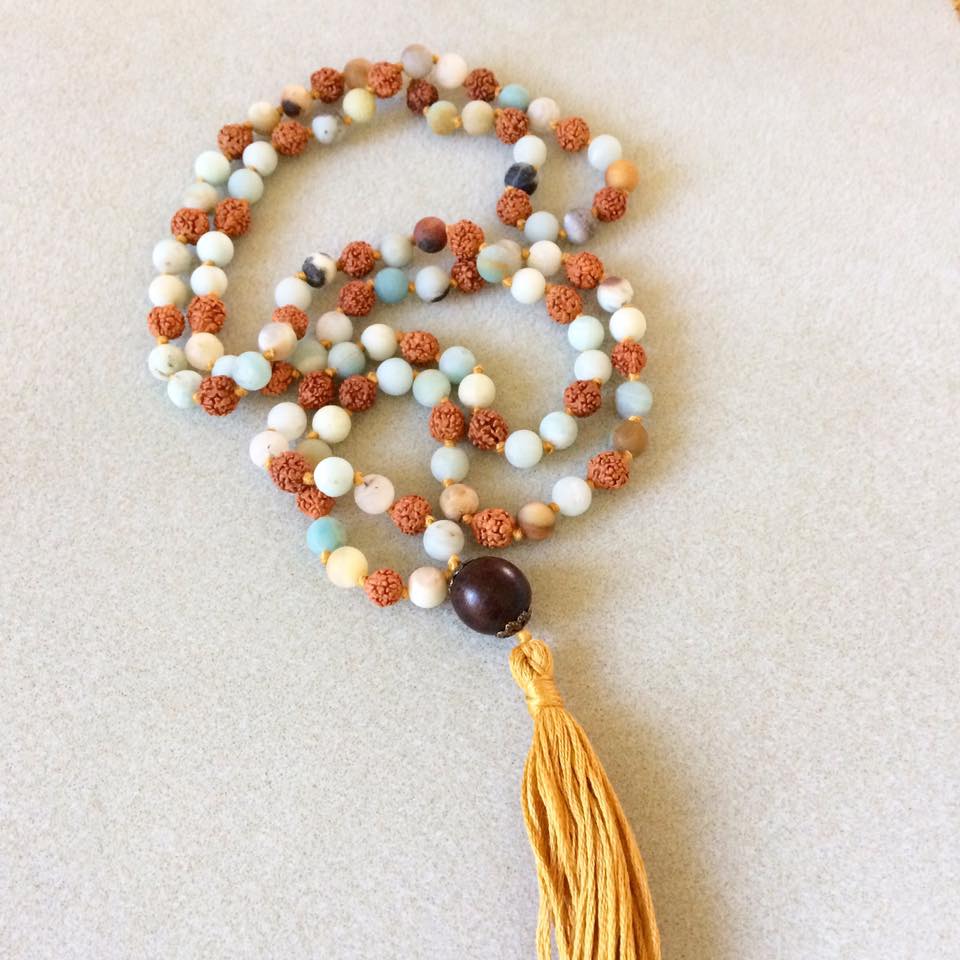 Birthstone: N/A
Zodiac: Virgo
Numerical Vibration: 5
Chakra: Heart and Throat
Being that we have just entered a new year, I thought it would be nice to feature a stone that can help during this time of the year. Most of us leave the old year behind us and look forward with great ideas, big plans, and grand resolutions. You may stick with that cleanse for awhile, or make it to the gym even into spring, but most of the time we fall back into our old patterns. What are some tools that you can utilize this year to make it the best year yet?
Amazonite is a great stone to help you hold onto those new year hopes and dreams. The water color with earthy tones are soothing, and can assist you in pressing that reset button of your life. Be compassionate with yourself, be true to yourself, and take one day at a time.
If you are wanting to detox this time of year after all the holiday excess, I totally understand, and amazonite can help by filtering away pollutants that are around you all the time. Great way to rid yourself from harmful waves from microwaves, computers and cell phones. I tend to set a nugget on my microwave, which is also usually next to where I work most of the day. I have even started to set my cell phone to airplane mode at night in efforts to lower my family's contact with negative energy.
Possible uses in meditation can be as simple as holding a nugget of amazonite in your hand while you sit comfortably and quietly reflect on what obstacles you may have in your way this new year. Let the stone free you from that weight, like water cleaning off dirt from your body. Begin to see your path in a new light, with fresh eyes. If you practice japa mantra with a mala, I invite you to use the seed sound to the throat cakra, Ham. Find your ability to free yourself from any limits, break away from the past, embrace the new day.
Remember to have fun in your journey!